WWE's Golden Truth Invades Factory of Terror in Worcester on Halloween Day
November 3, 2016 By Chelsea T.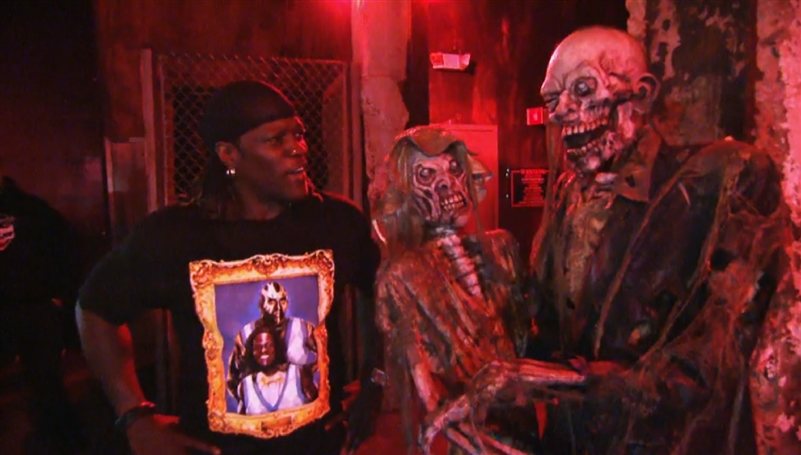 Photo by:
Factory of Terror
The professional WWE Wrestling tag team, The Golden Truth, visited Factory of Terror Haunted House in Worcester on Halloween Day. The team is made up of pro-wrestlers, Gold Dust and R-Truth, who wandered into the haunted attraction to check out what frightening fun was in store for this Halloween Season.
The two made their way through the narrow halls, filled with creepy creatures of all kinds, who surely scared the living-daylights out of the two wrestlers. Then the lights went out and all went dark, the two ran out as fast as they could!
These wrestlers are used to taking on others, but the two seemed quite frightened by those lurking inside Factory of Terror! Witness the horror for yourself this weekend at all three Factory of Terror locations in Worcester, Fall River and West Warwick, Rhode Island.
The special 'Lights Out' event is the perfect way to say goodbye to the Halloween Season and is a fun and intense way to get your last share of scares. Think you're up for the fright of the season? Be sure to check out each Factory of Terror listing for each location's dates and times.
Click here to check out the video and watch the pro-wrestling duo run for their lives!
Photo Gallery