Teen's Wheelchair Transformed into an Air Force Fighter Jet for Halloween
Home » Blog » Halloween Headlines
October 31, 2019 By Wendy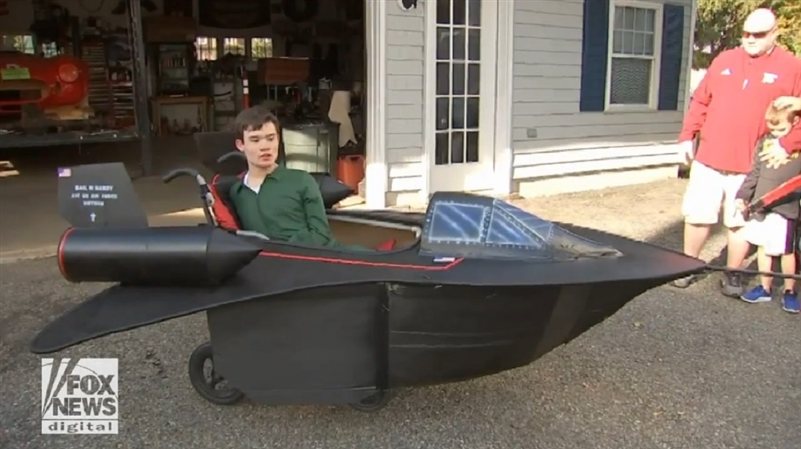 Tommy Hardy in Air Force fighter jet Halloween costume
Photo by:
Fox News
Part of the fun to Halloween is dressing up in costume, and that's especially true for a 15-year-old boy named Tommy Hardy in Haverhill, Massachusetts.
Hardy has cerebral palsy and autism. He's also legally blind and nonverbal. It's been a tradition in his family to transform his wheelchair into a unique Halloween costume. This Halloween, his father and a few friends transformed his wheelchair into an Air Force fighter jet modeled after the SR-71 Blackbird jet.
The Halloween costume is unique in design, but it's particularly special because it pays tribute to Tommy's grandparents who passed this year and who both served in the Air Force.
In past years, Tommy's Halloween costumes included a Star Wars X-Wing Fighter, SpongeBob SquarePant's home, and a dragon from "Game of Thrones."
Check out the full interview from Fox News here!