The Top 25 Most Haunted Historic Hotels for 2018 announced by Historic Hotels of America
Home » Blog » MAHauntedHouses.com News and Updates, Press Releases, Real Haunted Places
October 24, 2018 By Haunt News & Press Releases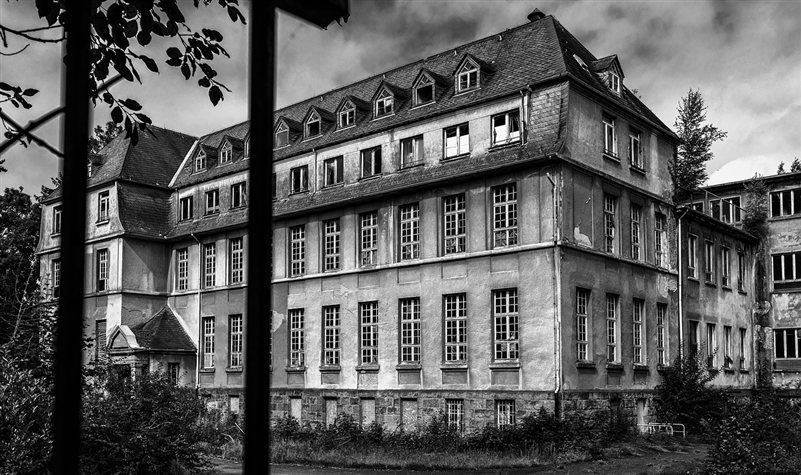 Spirited guests continue to haunt the grounds of historic hotels
Photo by:
Pixabay
Washington - Oct. 23, 2018 - Historic Hotels of America® has over 300 hotels with long and storied histories representing over 36 decades in American history. From a former Carmelite convent to hotels that are adjacent to battlegrounds and a hotel that was once a morgue, many of these hotels have "spirited" guests that continue to haunt the halls long after they have checked out. Here is Historic Hotels of America's Top 25 Most Haunted Historic Hotels for 2018 along with some of America's spookiest hotel ghost stories:
Concord's Colonial Inn (1716) Concord, Massachusetts
Due to the hotel's age and role in the Revolutionary War, the Inn has been rumored to have a few resident ghosts. Many wounded patriot soldiers were taken to Concord's Colonial Inn, which served as a hospital during the war. The most famous and sought-out spooky guestroom is 24. The room was once the operating room of Dr. James Minot, who had a practice in the inn during the Revolutionary War. Many guests who've spent the night in the infamously haunted room have reported some strange activity.

Admiral Fell Inn (1770) Baltimore, Maryland
The Admiral Fell Inn is no stranger to ghost stories. Guests have often reported seeing floating sailors and disappearing butlers knocking on their doors. A hotel manager is also said to have heard a loud party after the hotel was evacuated during a hurricane. This comes as no surprise as parts of the building dates back to the 1770s when it was a theater and boarding house where seamen, immigrants and "ladies of the night" would pass through.

The Red Lion Inn (1773) Stockbridge, Massachusetts
Ghostly rumors continue to swirl at the inn which has seen the likes of many paranormal investigators and mediums. The fourth floor, in particular, has been said to have the most activity. Both cleaning staff and guests have claimed to see a "ghostly young girl carrying flowers" and "a man in a top hat." It has been said that guests have awoken to the feeling of someone standing over them at the foot of the bed. Cold spots, unexplained knocks, and electrical disturbances have all been reported. Guestroom 301 is also known to be a haunted hot spot.

Omni Parker House, Boston (1855) Boston, Massachusetts
This hotel was opened by Harvey Parker and he was involved with the operations of the building until his death in 1884. Over the years, many guests have reported seeing him inquiring about their stay—a true "spirited" hotelier even after his death.

The Sagamore (1883) Bolton Landing, New York
The Sagamore has its own American ghost story. Opened in 1883 as a playground resort for summer residents of Millionaire's Row, this rambling historic hotel sits on a 6 million-acre state park is rumored to accommodate a ghost or two. Stories persist of the ghost of a silver-haired woman wearing a blue polka-dot dress descending from the second floor to the Trillium, the hotel's fine dining restaurant.

1886 Crescent Hotel (1886) Eureka Springs, Arkansas
Some of the most haunting Crescent stories to emerge are those recounted the hotel's ghost tour guides. Here is one: One night in the morgue (which is located in the hotel's basement, used as such by Norman Baker during the time he operated a 'cancer curing' hospital in the Crescent during the late 1930s), a tour had just been brought in to the basement and they were beginning to sit in the front area. The tour guide noticed a man high-stepping into the autopsy room. He wore a dark suit and top hat. Curious as to who it was, the tour guide went into the room, looked around and even opened the meat locker (where Baker stored cadavers and body parts), but there was no one there. However, he was seen as plain as day. There are a myriad of these chilling stories that guests and hotel staff have experienced during this hotel's long history.

Hotel Monteleone (1886) New Orleans, Louisiana
A maid, known as "Mrs. Clean" reputedly haunts the hotel. Paranormal researchers once asked why she stayed, and the maid, whose mother, grandmother and great-grandmother also worked at the hotel, said she was picking up after housekeeping to ensure high standards.

Jekyll Island Club Resort (1887) Jekyll Island, Georgia
Over the years, the Jekyll Island Club Resort has seen many families come and go since 1886. There have been seven reported ghosts that have been known to haunt this resort. They range from a ghostly bellman who delivers bridegrooms their pressed suits to the ghost of a former president who walks the veranda at sunset. Samuel Spencer- a club member who departed from this world under mysterious circumstances. He is said to haunt his old rooms early in the morning, sipping coffee and reading the morning newspaper. The Bellman – a bellman dressed in 1920s uniform with cap and suit is said to deliver freshly pressed suits to bridegrooms. More than one bridegroom, who had not order this service, have inquired about our ghostly bellman. He has been spotted by guests and our contemporary bellmen. Eddie Gould and his Grandmother Hester Shrady – Eddie died tragically during a hunting accident at the Jekyll Island Club. He loved coming to Jekyll Island and staying with his grandparents who owned the cottage next door, Cherokee. It is said that his old room will mysteriously open at dusk and the faint smell of roses lingers in the air, the favorite scent of Eddie and his Grandmother.

Green Park Inn (1891) Blowing Rock, North Carolina
This 1891 hotel also keeps a "Ghost Log" in the lobby for its guests to peruse (and add to when they have their own encounters to share). Pay attention to notes regarding Room 318, where Laura Green died. Laura was the daughter of the inn's founding family and she was jilted at the altar. Reports are that she and her would be groom continue to be seen on the third floor.

The Pfister Hotel (1893) Milwaukee, Wisconsin
Countless visiting athletes and celebrities have seen hauntings by the ghost of this hotel's original owner. It is rumored that Charles Pfister still roams the halls to ensure that his guests are well taken care of at his century-old "Grand Hotel of the West."

In addition to the stories above, see below for a listing of the other historic hotels with haunted tales to tell:

Hanover Inn Dartmouth (1780) Hanover, New Hampshire

Union Station Nashville (1900) Nashville, Tennessee

Moana Surfrider, A Westin Resort & Spa (1901) Honolulu, Hawaii

Omni Mount Washington Resort, Bretton Woods (1902) New Hampshire

The Seelbach Hilton Louisville (1905) Louisville, Kentucky

Boone Tavern Hotel of Bera College (1909) Berea, Kentucky

The Omni Grove Park Inn (1913) Asheville, North Carolina

La Fonda (1922) Santa Fe, New Mexico

The Emily Morgan San Antonio - a DoubleTree by Hilton Hotel (1924) San Antonio, Texas

Francis Marion (1924) Charleston, South Carolina

Hawthorne Hotel (1925) Salem, Massachusetts

Hotel Viking (1926) Newport, Rhode Island

Hotel Saranac, Curio Collection by Hilton (1927) Saranac, New York

The Hollywood Roosevelt (1927) Hollywood, California

The Don CeSar (1928) St. Pete Beach, Florida

Lord Baltimore Hotel (1928) Baltimore, Maryland

Omni Shoreham Hotel, Washington, DC (1930) Washington, DC

Tubac Golf Resort and Spa (1959) Tubac, Arizona

"The ghosts reported to roam at these Historic Hotels of America have been described as sad to happy, shy to friendly, slowly meandering to in a rush, in work clothes to elaborately dressed, and range in age from youth to seniors," said Lawrence Horwitz, Executive Director, Historic Hotels of America and Historic Hotels Worldwide. "Some pre-date the construction of the hotel and others figure prominently from the early years of the historic hotels."

About Historic Hotels of America®
Historic Hotels of America is the official program of the National Trust for Historic Preservation for recognizing and celebrating the finest Historic Hotels. Historic Hotels of America has more than 300 historic hotels. These historic hotels have all faithfully maintained their authenticity, sense of place, and architectural integrity in the United States of America, including 46 states, the District of Columbia, the U.S. Virgin Islands, and Puerto Rico. Historic Hotels of America is comprised of mostly independently owned and operated historic hotels. More than 30 of the world's finest hospitality brands, chains, and collections are represented in Historic Hotels of America. To be nominated and selected for membership into this prestigious program, a hotel must be at least 50 years old; has been designated by the U.S. Secretary of the Interior as a National Historic Landmark or listed in or eligible for listing in the National Register of Historic Places; and recognized as having historic significance. For more information, please visit HistoricHotels.org.