Salem Preps for a Scaled-Back Halloween Season Due to COVID-19
Home » Blog » Massachusetts's Best Weekend Events, MAHauntedHouses.com News and Updates, Massachusetts Haunt News
August 7, 2020 By Chelsea T.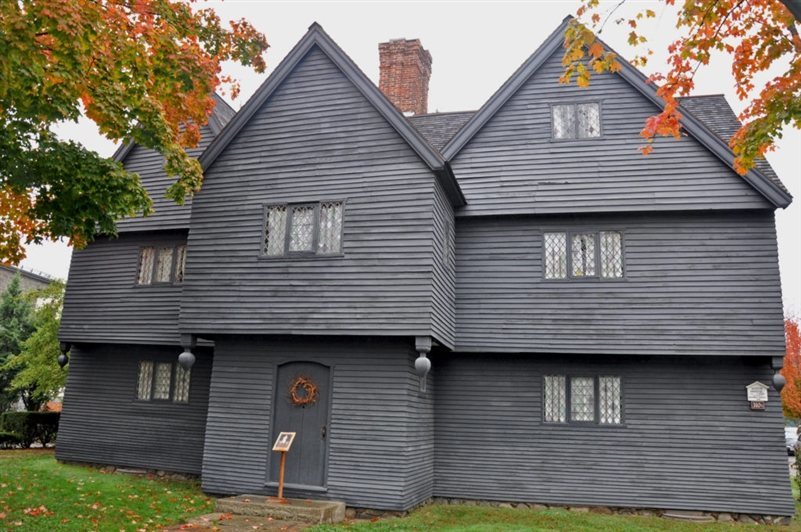 Photo by:
Jennifer Boyer via Flickr
When the Halloween Season rolls around, Salem Massachusetts transforms into an even spookier version of its already creepy self. With such a rich history of hauntings, the popular tourist destination thrives during Halloween time. But this year, things are looking a little different due to the coronavirus pandemic.
Like many other places throughout the world, Salem has decided to continue with some of its events, but they've scaled back significantly to assure the safety of their visitors and residents. Many of the town's Haunted Happenings events will be cancelled or changed in order to coincide with the state's regulations.
According to Boston.com, these cancellations and changes are based off of the idea that Massachusetts will likely "remain in Phase 3 as of Halloween time." This phase limits indoor gatherings to 25 people, and outdoor gatherings to no more than 100.
A news release from the city stated that "some events and activities may still be able to take place with restrictions, including several attractions, museums, walking tours, retail shops, and restaurants, many large-scale functions will not be able to proceed."
As of Tuesday, August 4th, the cancelled events include: the Haunted Happenings Grand Parade, the Mayor's Night Out, the Kids' Costume Parade, the Biz Baz Street Fair, the Salem Food Truck Festival, Haunted Harmonies, outdoor food vendors including the Fiesta Shows food trucks, and the Howl-o-ween pet parade.
Click here to stay updated on the Haunted Happenings taking place in Salem this Halloween Season!