Lizzie Borden's Maplecroft Mansion For Sale - And it's Not Cheap!
Home » Blog » Massachusetts Haunt News
September 12, 2017 By Chelsea T.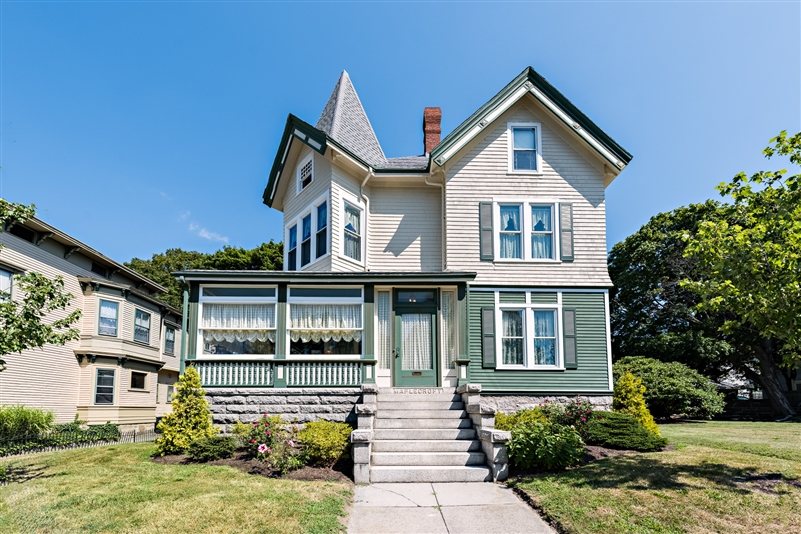 Photo via Mott & Chance Realty
Photo by:
http://www.mottandchace.com/real-estate/306-french-st-fall-river-ma-02720/1172623/45108027
The home where Lizzie Borden lived out her final days after being acquitted of the ax murders of her father and stepmother, is currently up for sale. Located in the Highlands District of Fall River, the home features eight bedrooms and three and a half bathrooms and is listed at $849,900, which includes its furnishings.
The mansion was purchased in 2014 by a Dallas woman who had hopes of turning the location into a bed and breakfast, but according to ABC News, the plans fell through after the city rejected the request.
Maplecroft is the name that was given by Lizzie Borden, who purchased the home with her sister after being acquitted of the murders. The home was purchased with their inheritance and Lizzie resided there until her death in 1927.
Click here to view more photos of the home and let us know if you'd ever purchase it if money were no object!
The "Lizzie of Fall River" Musical will take place on select nights in October at The Company Theatre in Norwell - click here for more details!