Take a Walk on the Spooky Side at the Houghton Mansion Ghost Hunt this June!
Home » Blog » Massachusetts's Best Weekend Events, Paranormal Headlines, Massachusetts Haunt News, Real Haunted Places
May 4, 2017 By Chelsea T.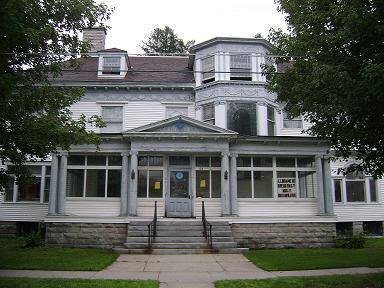 Photo by:
Houghton Mansion Ghost Tours | Facebook
Attention paranormal lovers! Ghost Hunts USA will be exploring the haunted Houghton Mansion in North Adams on June 9th, 10th, 23rd & 24th. Once the home to Mayor A.C. Houghton and his family, the residence is believed to be quite haunted.
As seen on an episode of TV's Ghost Adventures, the home has a number of spirits lingering throughout and has been known as a hot spot for paranormal activity. It is currently occupied by an active chapter of the Freemason Society.
The Ghost Hunt will include the following:
History Tour
Structured Group Vigils
Group Séances
Lone Vigils
Free Time to privately explore this vast location and to undertake your very own lone vigils
Ghost Hunt with experienced Ghost Hunting Team
Use of equipment which includes, trigger objects and EMF Meters
Unlimited refreshments available throughout the night
Selection of snacks
Think you're brave enough to explore the Houghton Mansion? Click here to purchase your tickets today!