Hocus Pocus Sequel Really Happening and the Original Sanderson Sisters Are Back Too!
Home » Blog » MAHauntedHouses.com News and Updates, Halloween Headlines
October 25, 2019 By Wendy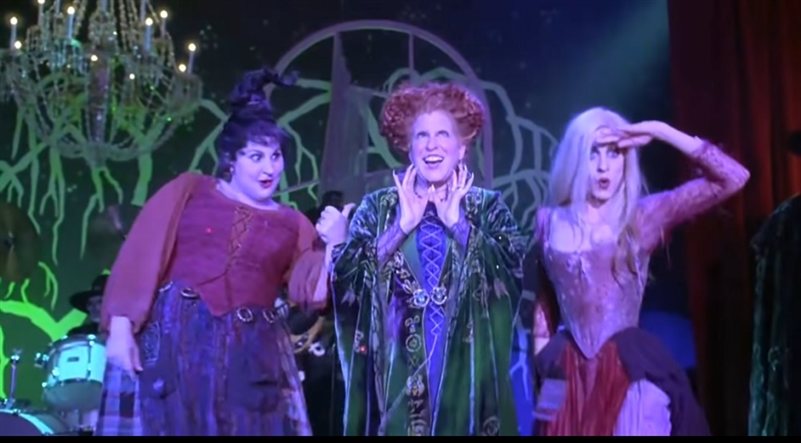 Disney's Hocus Pocus
Photo by:
Screenshot via YouTube
Fans of Hocus Pocus for the last 25+ years now have something new to look forward to. Collider broke the news that a Hocus Pocus sequel is in the works and that it'll debut on the Disney+ streaming service.
While plans for Hocus Pocus 2 are still in the early stages of development, sources are saying TV writer producer Jen D'Angelo will take on the writing.
The original cast to Hocus Pocus includes Bette Midler as Winifred, Sarah Jessica Parker as Sarah, and Kathy Najimy as Mary. D'Angelo "has been tasked with finding a way to bring [them] back" to be involved in some capacity.
According to a recent Instagram post from Sarah Jessica Parker showing the three witches, her response to a fan comment indicates all 3 witches "all said yes" to coming back for the sequel.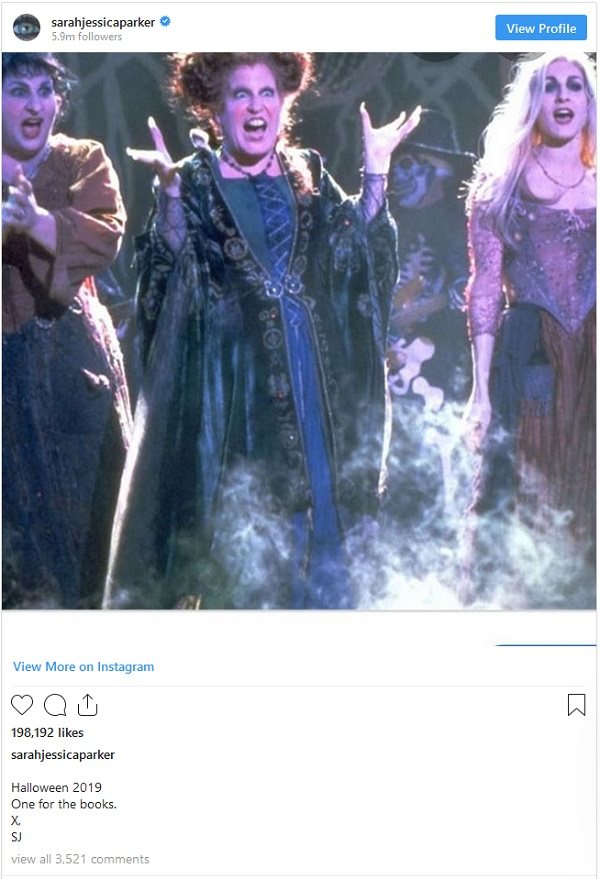 Photo via Instagram
While no timeline has been given on when fans can expect to see the sequel, the original Hocus Pocus continues airing on Freeform's 31 Nights of Halloween programming. Check out the schedule for the next airing of Hocus Pocus here.
The Disney Plus library is also set to launch on Nov. 12 with access to the original Hocus Pocus.
Who's ready to head off to Salem, Mass.? Here we go!