Hershey's Introduces New Golden Hershey's Bar - The First Variation on the Iconic Classic Since 1995!
Home » Blog » Massachusetts's Local Halloween Fun Guide, Halloween's Hottest Trends, Little Ghost & Ghouls Corner , Halloween Headlines
November 3, 2017 By Chelsea T.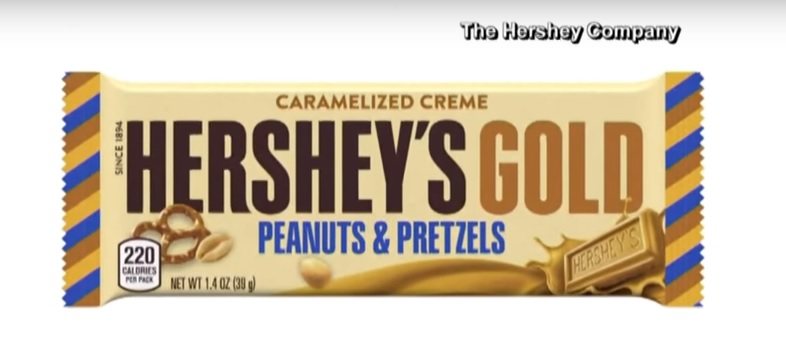 Photo by:
WKYC Channel 3 via YouTube
On December 1st, the all new Hershey's candy bar will go on sale for the first time in two decades. Hershey's Gold will be the fourth bar for the brand and its first new one since the Hershey's Cookies 'n Creme bar was introduced back in 1995.
According to USA Today, the new Hershey's bar is described as "a caramelized cream bar embedded with salt peanut and pretzel bits." The original Hershey's bar was released in 1900 and was followed up by the special dark variety in 1939.
Expect to see these tasty treats hit shelves during the Holiday Season, the gold color being perfect for that time of year!
Will you be trying out the Hershey's Gold candy bar? Let us know in the comments below!