Friendly's Offers Frighteningly Cute Halloween Promotion
Home » Blog » Press Releases, Halloween Headlines
October 23, 2019 By Haunt News & Press Releases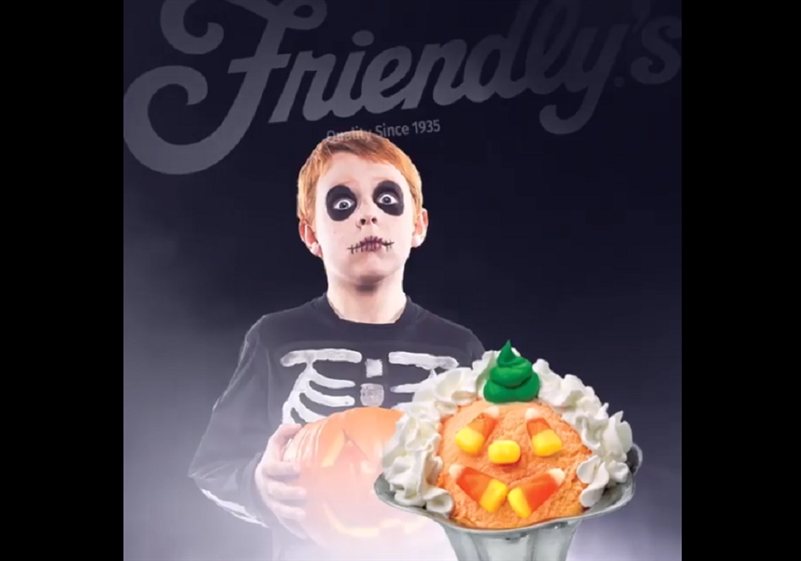 Photo by:
Friendly's via Instagram
Wilbraham, Mass. - Oct. 21, 2019 - To get into the spirit of the Halloween season, Friendly's® Restaurants is celebrating with the return of a popular Halloween promotion, perfect for families.
Children are invited to dress in their Halloween costumes and visit their local Friendly's the week of Halloween. Any child aged 12 and under who visits Friendly's while dressed in a costume will receive a free kid's meal with the purchase of an adult entrée.
"Back by popular demand, this Halloween promotion gives our youngest guests and their families a chance to celebrate the season with us," said Dennis Pfaff, Chief Operating Officer, FIC Restaurants Inc. "The event brings smiles to the faces of so many, from the kids in costume to their parents and our staff who get to experience their joy and enthusiasm. We are delighted to cater to a broad range of tastes, crossing generational lines, making us a great destination for families."
This promotion runs from October 25 - 31, 2019, at participating Friendly's locations.
About FIC Restaurants, Inc.:
FIC Restaurants, Inc. is a restaurant company that operates under the iconic brand name "Friendly's Restaurants", serving signature sandwiches, burgers and ice cream desserts in friendly, full service restaurants. For over 80 years, Friendly's Restaurants and their dedicated service teams have delighted generations of guests by offering every day value on great tasting food and ice cream creations. For the future, Friendly's Restaurants has plans for introducing new and innovative food and ice cream offerings, bright new restaurants, and unique ways to reach and satisfy guests. For additional information please visit www.friendlys.com.
Source: Friendly's